Items posted on this site are free, and
donations of any amount are cheerfully accepted.

Links to cool stuff on this site ("About AmeriYank" will open a new window):

AmeriYank's AmeriWear
HOME

Order AmeriYank's Christian Crosses

Great $1.99 Downloads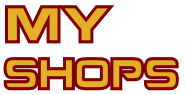 About AmeriYank
Contact Me
Privacy Policy
Main Index
Animation Index
Background Sets
Blade Pro Presets
Brush Index
Christian Graphics
Dedication Graphics
Filters Index
Flaming Pear
Fonts Index
Gradients Index
Hue &Cry Presets
PSP Masks
PSP Preset Shapes
PSP Tubes Index
Scouser Graphics
Super Blade Pro Presets
Screen Savers
Stationary
Textures Index
Wallpaper
Awards I Won
FAQS
Terms of Use



My privacy policy is very simple, I just do not keep any information about you. My goal is to use only free services available on the internet to run my online business because I want to prove it can be done. So, I do not have autoresponders or other fancy stuff here.

If you subscribe to my ezine, "AmeriYank's Friday Freebie", Yahoo! keeps your information, as that is the service I use for it. If you purchase one of my CDs, PayPal, Verza, or Kagi (depending on the service you choose to pay) sends me an email with your order, but it does NOT include any of your private information, other than your email address and snail mail. And, if you want your CD, I sort of need your snail mail in order to send your order. It is good to have your email in the rare occasion something goes amiss, then I can quickly contact you.

If you write to me, via email, I answer you. I usually do not keep your email, unless there is something in it (like a link I need to access at a later date) I need to keep. Although, sometimes, I find emails, months later, in my email box. Then I wonder "Where the heck did that come from?" If one of those emails happens to be yours, then, well, yes, I kept your email address.

If you sign the guestbook, add your site to my free-for-all-links, apply for an award, or make a post to the forum, Bravenet records some of your information. In some instances that includes your IP address. It gets sent to me when you post to the forum, sign the guestbook or apply for an award. The reason Bravenet does that is to give me control over people who decide to place foul language or be disruptive in some way. Then I can ban them from posting. I have found that feature useful a couple of times. But, other than that, I do not use your IP address for anything. Truth is, other than that, I have no idea what to do with it.

If you join one of my webrings or top site lists, Ring Surf Net Ring, YAHOO!, or Top Site List keeps your information. I have access to whatever they think I need to have in order to manage the ring or list.

Ring Surf Net Ring gives me your web site URL, your email and whatever comments you have written about your site. I can change whatever I want. The only thing I ever change is typos in URLs so that the ring works smoothly. They do not give me access to your password. But, they do have a way for me to send you your password if you lose it. It is a link by your site info on a list they provide that simply says, "Send password". I click on that and you get the email. But I do not know what your password is.

I have Yahoo! Webrings because I never deleted the originals after Yahoo! bought out the Webring company. Basically, I have access to none of your information except your email and site URL. I can't change anything you write (at least, if I can, I do not, as yet, know how) nor do I have access to your password. All I can do is approve or deny your site membership in the ring.

The Top Site List, which hosts "AmeriYank's Top Tube Sites", does give me access to your password. I can send it to you if you need it, but I will not unless I am absolutely positive you are the right person and not the victim of an online unkind person trying to make your life miserable.

Basically, I do not collect personal information from this site. I do not use internet cookies, except to insure that you only see the pop-up windows once. And I did not make it myself, I used a script wizard at: CGI Script.net :: Webmaster Resource Network
But, I recently took down the pop-up window. You will only see it if I missed a few pages. The only cookies I only know how to make are baked in a conventional oven at about 350 degrees Farenheit for about 10 to 12 minutes. Any information you give me comes from some sort of free service I have signed up to use. So, if you are concerned, go to their websites and read their Privacy Policy(s).
Now, click on the nice angel and go pick out something nice for yourself!




Visit more graphics sites and vote for me!
AY's Top Tube Sites
Cross Daily.com
CLIPART.COM
My Clipart.com
Graphics Freebies
Top 20 Free Sites
1AAA Free Stuff
1 Click Clip Art
1010Clipart
Best Clip Art
2cool animations
Art Clipart
Best of Clipart
A-Z Free Clipart
FantaZee's Top 100
Clips Ahoy!
Visit The Top 50
Free Graphic Land
ifree Top Clipart
Top 100 Webmaster
Rocamagifs Toplist
Total ClipArt