Most items posted on this site are free. Donations of $1.00 are accepted to help with bandwidth costs. Click here to find out more.
Links to cool stuff on this site ("About AmeriYank" will open new window):
HOME

Order AmeriYank's Christian Crosses

Great $1.99 Downloads

Hurricane Katrina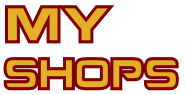 About AmeriYank
Contact Me
Privacy Policy
Main Index
Animation Index
Background Sets
Blade Pro Presets
Brush Index
Christian Graphics
Dedication Graphics
Flaming Pear
Gradients Index
Hue &Cry Presets
PSP Filters Index
PSP Masks
PSP Preset Shapes
PSP Tubes Index
Scouser Graphics
Super Blade Pro Presets

Screen Savers
Stationary
Textures Index
Wallpaper
Awards I Won
FAQS
Terms of Use

Sweet Pea's Paint Shop Pro Clip Art CDs -- choose from a wide variety of clip art CDs, from Jungle Safari to Mermaids to Plushies & more.

The Plug-in Site -- great place to find wonderful resources for Paint Shop Pro and other graphics programs.
Eventually, there will be a larger selection of masks. Currently, there is only one set of angel masks.
Visit more graphics sites and vote for me!

Cross Daily.com
1 Click Clip Art
Best Clip Art
Art Clipart
A-Z Free Clipart
Clips Ahoy!
Free Graphic Land
ifree Top Clipart