Links to cool stuff on this site ("About AmeriYank" will open new windows)
HOME

Great $1.99 Downloads

Hurricane Katrina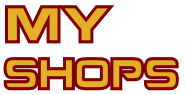 About AmeriYank
Contact Me
Privacy Policy

Main Index
Animation Index
Background Sets
Blade Pro Presets
Brush Index
Christian Graphics
Dedication Graphics
Flaming Pear
Gradients Index
Hue &Cry Presets
PSP Filters Index
PSP Masks
PSP Preset Shapes
PSP Tubes Index
Scouser Graphics
Super Blade Pro Presets
Screen Savers
Stationary
Textures Index
Wallpaper


Awards I Won
FAQS
Terms of Use

Sweet Pea's Paint Shop Pro Clip Art CDs -- choose from a wide variety of clip art CDs, from Jungle Safari to Mermaids to Plushies & more.

The Plug-in Site -- great place to find wonderful resources for Paint Shop Pro and other graphics programs.
To view the animations below, simply click on the link to view it. It will open in a new window. Then, if you wish to take it, simply right-click and save it in your own harddrive. Close the new window to return here. This page will remain open until you close it.
Visit more graphics sites and vote for me!
Cross Daily.com
1 Click Clip Art
Best Clip Art
Art Clipart
A-Z Free Clipart
Clips Ahoy!
Free Graphic Land
ifree Top Clipart