Most items posted on this site are free. Donations of $1.00 are accepted to help with bandwidth costs. Click here to find out more.
Links to cool stuff on this site ("About AmeriYank" will open a new window):
AmeriYank's AmeriWear
HOME

Order AmeriYank's Christian Crosses

Great $1.99 Downloads

Hurricane Katrina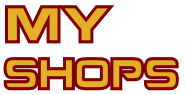 About AmeriYank
Contact Me
Privacy Policy
Main Index
Animation Index
Background Sets
Blade Pro Presets
Brush Index
Christian Graphics
Dedication Graphics
Flaming Pear
Gradients Index
Hue &Cry Presets
PSP Filters Index
PSP Masks
PSP Preset Shapes
PSP Tubes Index
Scouser Graphics
Super Blade Pro Presets
Screen Savers
Stationary
Textures Index
Wallpaper
Awards I Won
FAQS
Terms of Use

WELCOME!

If you are here because of a link from one of the lists below, check the links to the LEFT to see all the graphics and graphics tools available at AmeriYank's Graphics Farm. If you came to this page from within AmeriYank's Graphics Farm, below and to the RIGHT are lists of the clip art (clipart), graphics, Paint Shop Pro tubes, art, images, and other graphic lists or programs I belong to. Feel free to visit their sites for more goodies for your project.

Party Supplies and Favors at Party Supplies World.com
Kid's birthday party supplies plus party supplies for adult birthday parties, luau, baby shower party supplies, casino and more at discounted prices!


Visit more graphics sites and vote for me!
AY's Top Tube Sites
Cross Daily.com
Great Graphics Sites
Graphics Freebies
Top 20 Free Sites
1AAA Free Stuff
1 Click Clip Art
1010Clipart
Best Clip Art
2cool animations
Art Clipart
Best of Clipart
A-Z Free Clipart
Clips Ahoy!
Visit The Top 50
Free Graphic Land
ifree Top Clipart
Top 100 Webmaster
Total ClipArt